Restoration
At VA Engineering we can completely overhaul your car. On the outside and on the inside, but also the engine. We often work together with other garages or dealers, so that the work that we do not carry out can also be arranged for you. This means you don't have to go to another repairman for every repair, but everything is ready in one go.
Do you have a beautiful classic that you would like to restore, for example to resell? A restored car is of course worth much more than a car that is not completely finished. We restore all classics and ensure a significant increase in value.
For your classic car, we work together with engine overhaul companies such as upholstery, car paint shops and gearbox specialists. Whether you have a big job or a small repair, at VA Engineering you can always be sure that quality will be delivered.
FEEL FREE TO CONTACT US IF YOU HAVE ANY QUESTIONS!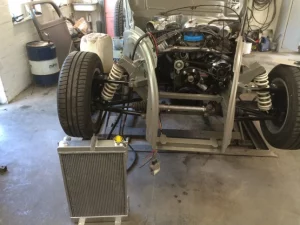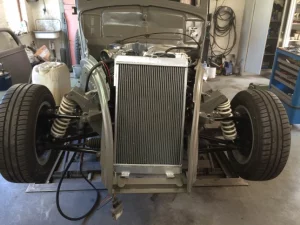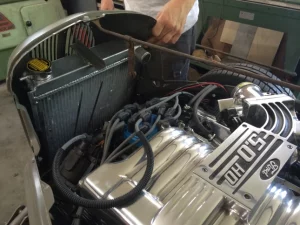 Do you want more information?
Call us today to make an appointment, or view our projects
Quality for all cars
At VA Engineering, cars can also be custom built. This is possible for all brands. The entire vehicle is checked for free with every new customer. Based on this, a plan can be drawn up of what needs to be repaired on the car. A quotation is also immediately made, so that you know in advance how much you have to pay.
If after-market parts are put on the car, there is a good chance that this will cause malfunctions later. Genuine OEM parts do not have this problem. As a result, we cannot guarantee the reliability of operation when using after-market parts. We also only use liquids in accordance with factory specifications.
Certainty and control ensure that you will not be faced with unexpected, expensive surprises later on. You can pay by mobile app or by invoice, so you can get back on the road quickly and safely. You are assured of quality at VA Engineering, we guarantee that. In addition to the overhaul and restoration of your car, you can also have a major or minor service performed at VA Engineering, and have your brakes and spark plugs replaced. You can contact us for both exclusive and standard cars. Are you curious about all the options we offer? Feel free to contact us to discuss the possibilities.
Opening hours
Monday 9.00 – 17.00
Tuesday 9.00 – 17.00
Wednesday 9.00 – 17.00
Thursday 9.00 – 17.00
Friday 9.00 – 17.00
Sat & Sun – In consultation
Information
We work by appointment only. With us you can pay with PIN, credit card or cash.
Evening hours in consultation
– Surcharge € 35 ex. VAT per hour
Contact
Vlakdissel 8E
1648 HJ de Goorn
Phone: 06 17 48 33 51
Email: info@vaengineering.nl
© 2022 - V A Engineering | VAT: NL001942258B24 | Chamber of Commerce: 58086900