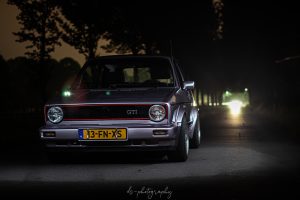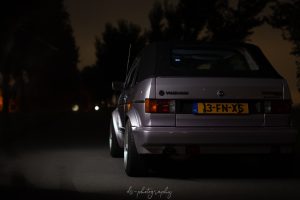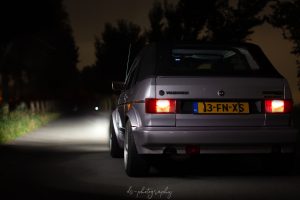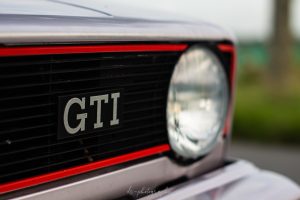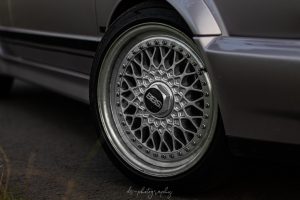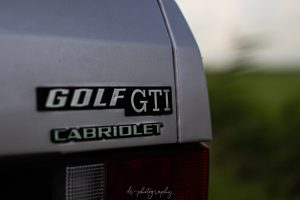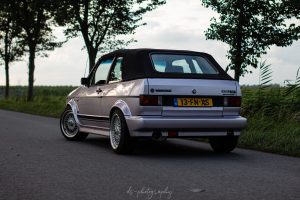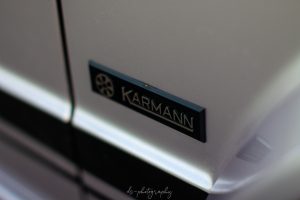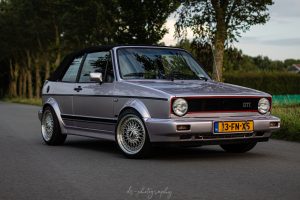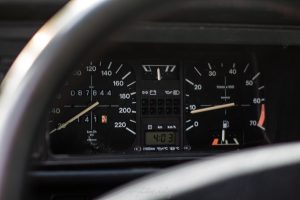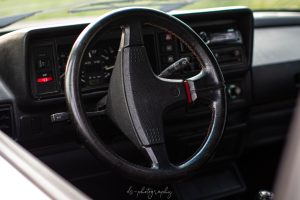 Apreparing the udi S2 Coupe for Road Trip Events. The complete engine is custom and hand built and set back 8mm. Pauter connecting rods and Wiseco racing pistons, a head with titanium parts that has been processed and literate, ensure that everything remains intact. Custom clutch and aircraft aluminum flywheel.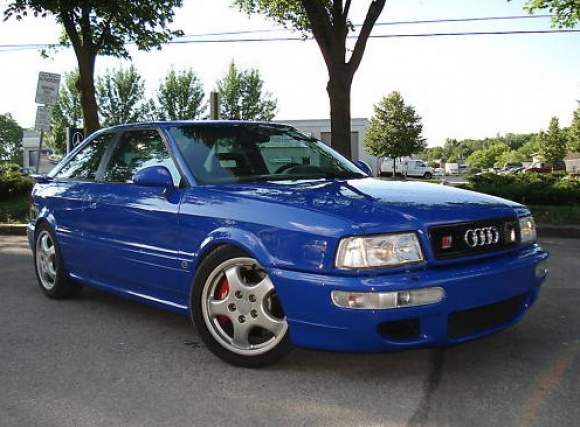 Silicone intercooler hoses, reinforced oil, coolant and fuel lines. The 70 mm thick radiator is also made of aircraft aluminum. Many parts have been modified to save weight. The undercarriage has been blasted and powder coated and assembled with reinforced rubbers and bolts. The brakes are from Porsche 368mm at the front and 330mm at the rear. The et value is 52 and the pitch is 5 x 130 with 255 18″ tires at the front and 285 18″ at the rear. The weight has been reduced from 1463 to 1397 kilos. Limited slip differential and a reinforced RS2 6 speed gearbox with short shifter.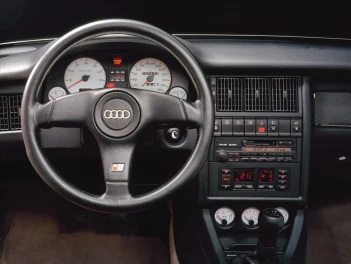 The S2 looks quite basic on the inside and nothing betrays that it is a race car. On the outside, the brake calipers and the wide low profile tires reveal that the S2 has a bit more to offer than a standard S2. The body is 2 tone Audi S2 green and Porsche 911 black, the rear bumper is completely custom made and has the lines of the original RS2 front bumper. Soon the Audi S2 Coupe will hit the road and we will go to a circuit to test everything out. Oh, you want to come? Which can! You can then test the car yourself because what could be more beautiful to see others enjoying…..
We at VA Engineering know the RS2 problems and have a solution for everything. We also make custom brake adapters for both the front and rear brakes.
We offer the possibility to fit 368 mm discs on 18′ rims and 330 mm discs at the rear. We have a show Audi S2 with 368mm brakes front and 330mm rear brakes with hydraulic handbrake that is operated by the original trade and is completely invisibly installed.
Apart from the 255 – 285 tires and the large brakes, our show car looks pretty basic, both inside and out. If you have special wishes, please call us for free advice.
This project was created by one of my clients, we have done similar projects.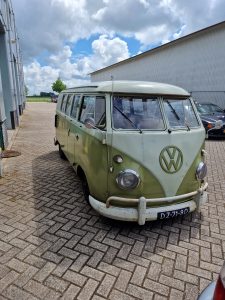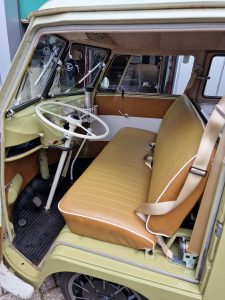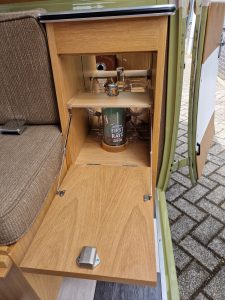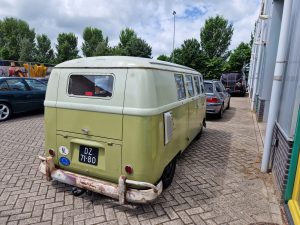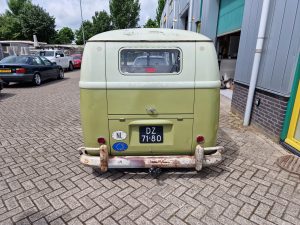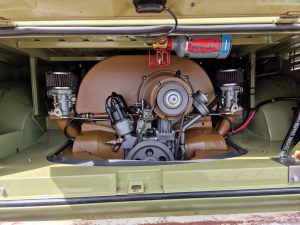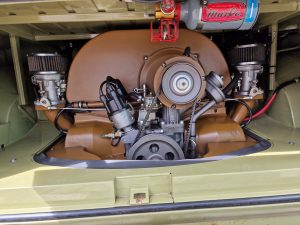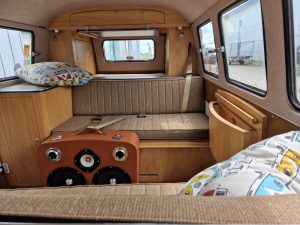 This Golf has a custom stainless steel exhaust, custom powder coated rims and is custom tuned.
The suspension is partially equipped with Powerflex polyurethane rubbers.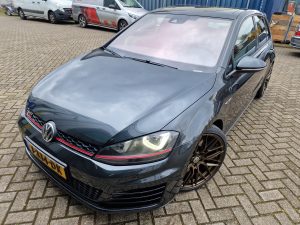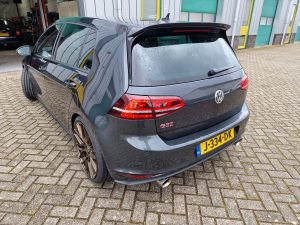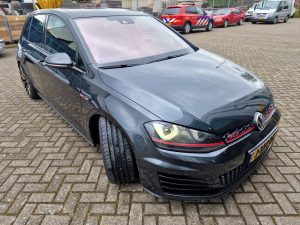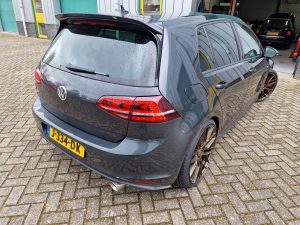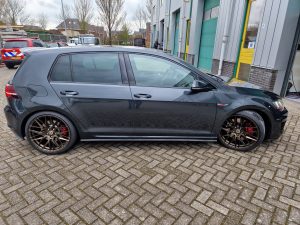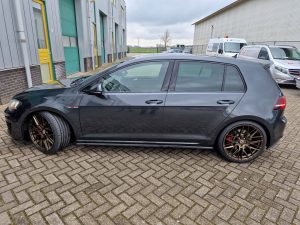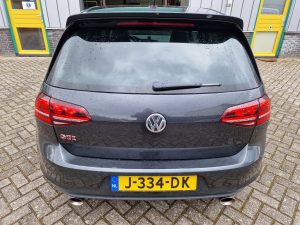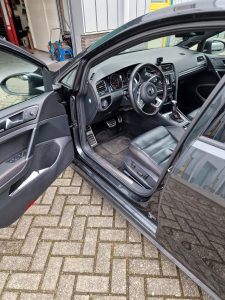 Opening hours
Monday 9.00 – 17.00
Tuesday 9.00 – 17.00
Wednesday 9.00 – 17.00
Thursday 9.00 – 17.00
Friday 9.00 – 17.00
Sat & Sun – In consultation
Information
We work by appointment only. With us you can pay with PIN, credit card or cash.
Evening hours in consultation
– Surcharge € 35 ex. VAT per hour
Contact
Vlakdissel 8E
1648 HJ de Goorn
Phone: 06 17 48 33 51
Email: info@vaengineering.nl
© 2022 - V A Engineering | VAT: NL001942258B24 | Chamber of Commerce: 58086900